PEPSI CO / TBWA/CHIAT/DAY NY
Behind every bummer, there's a bubly side. All it takes is some creative, unsolicited wisdom from Michael Bublé to see it.
SOCIAL
Mr. Bublé helped us also see the bubly side on social media: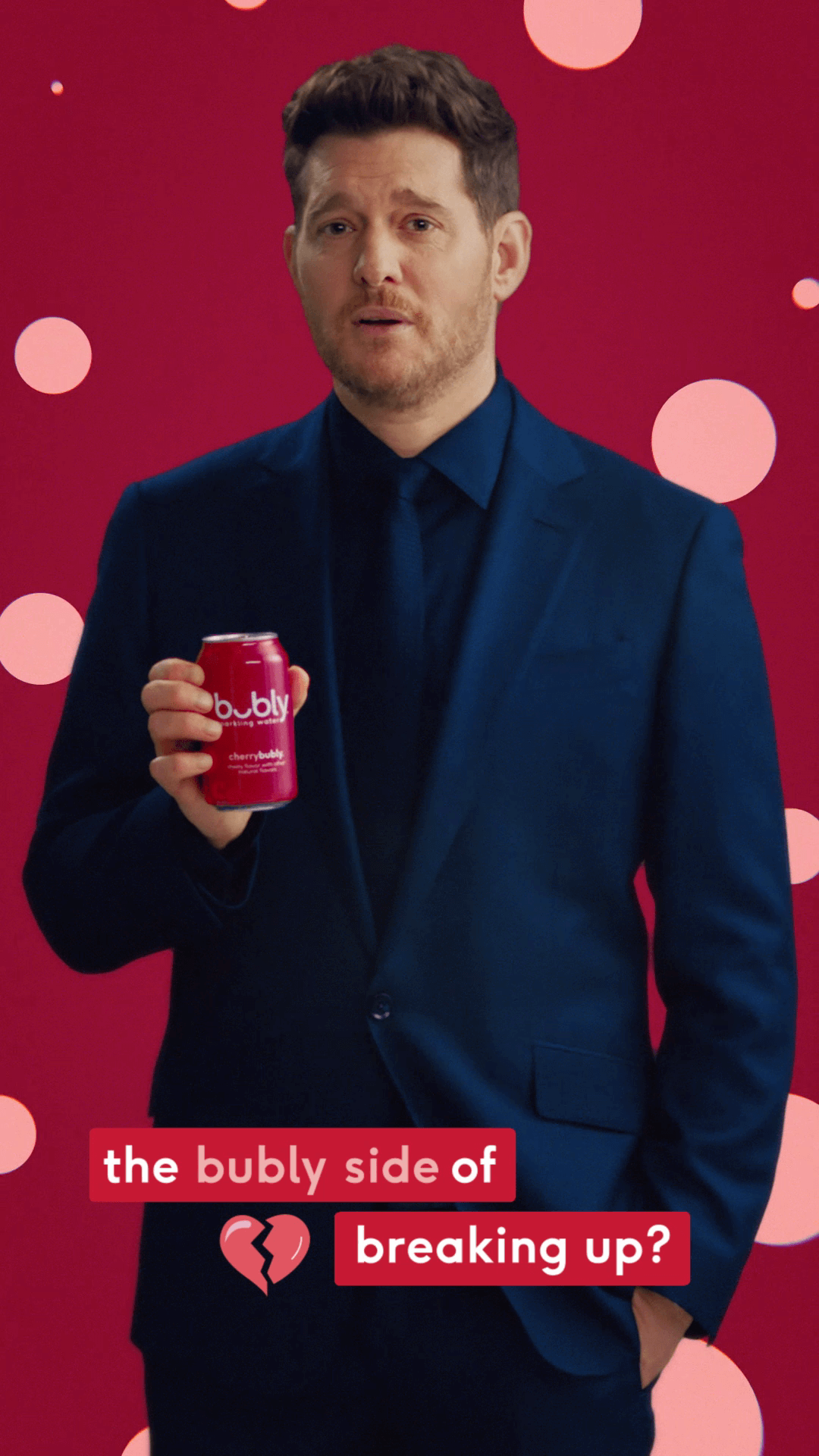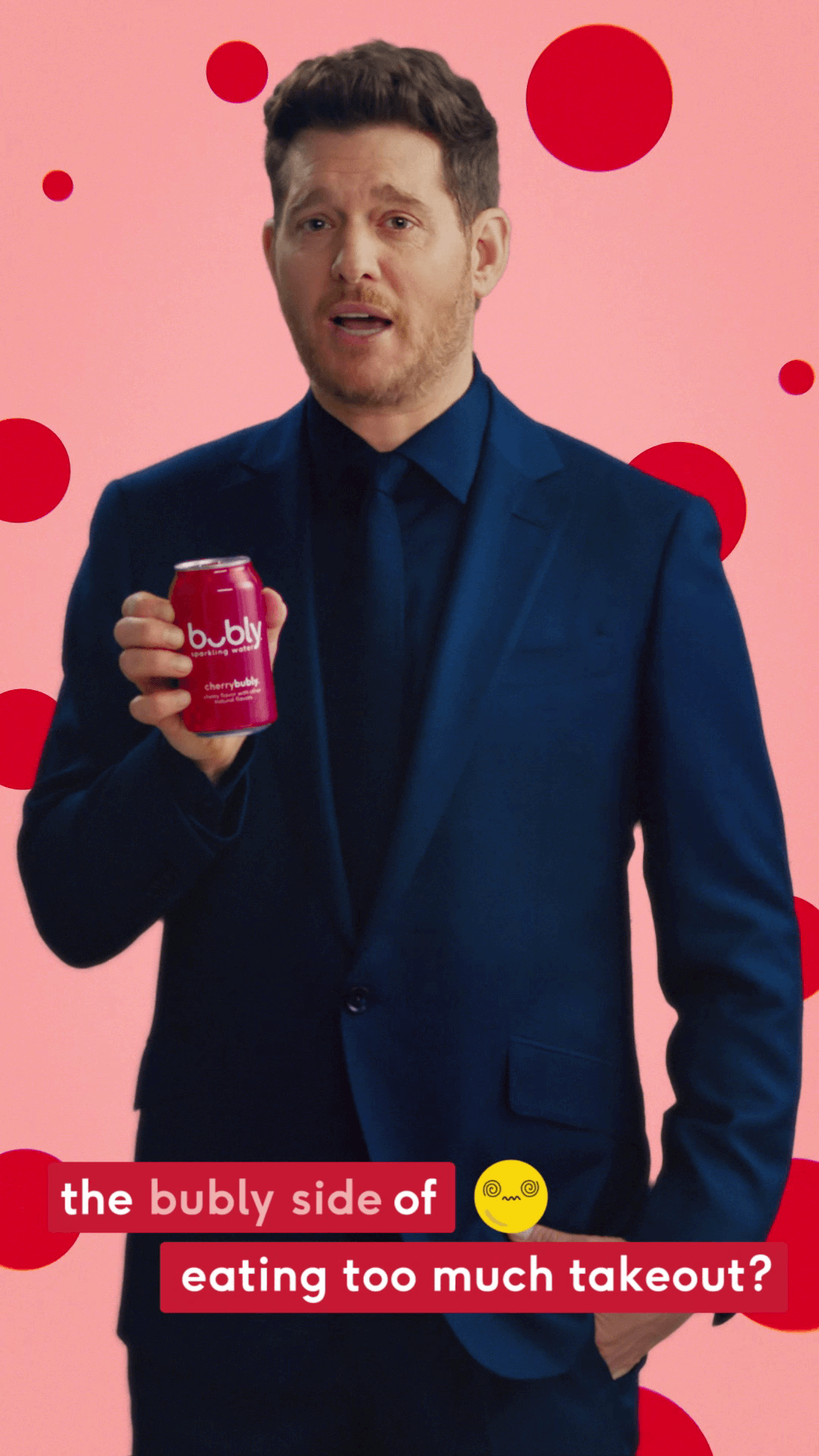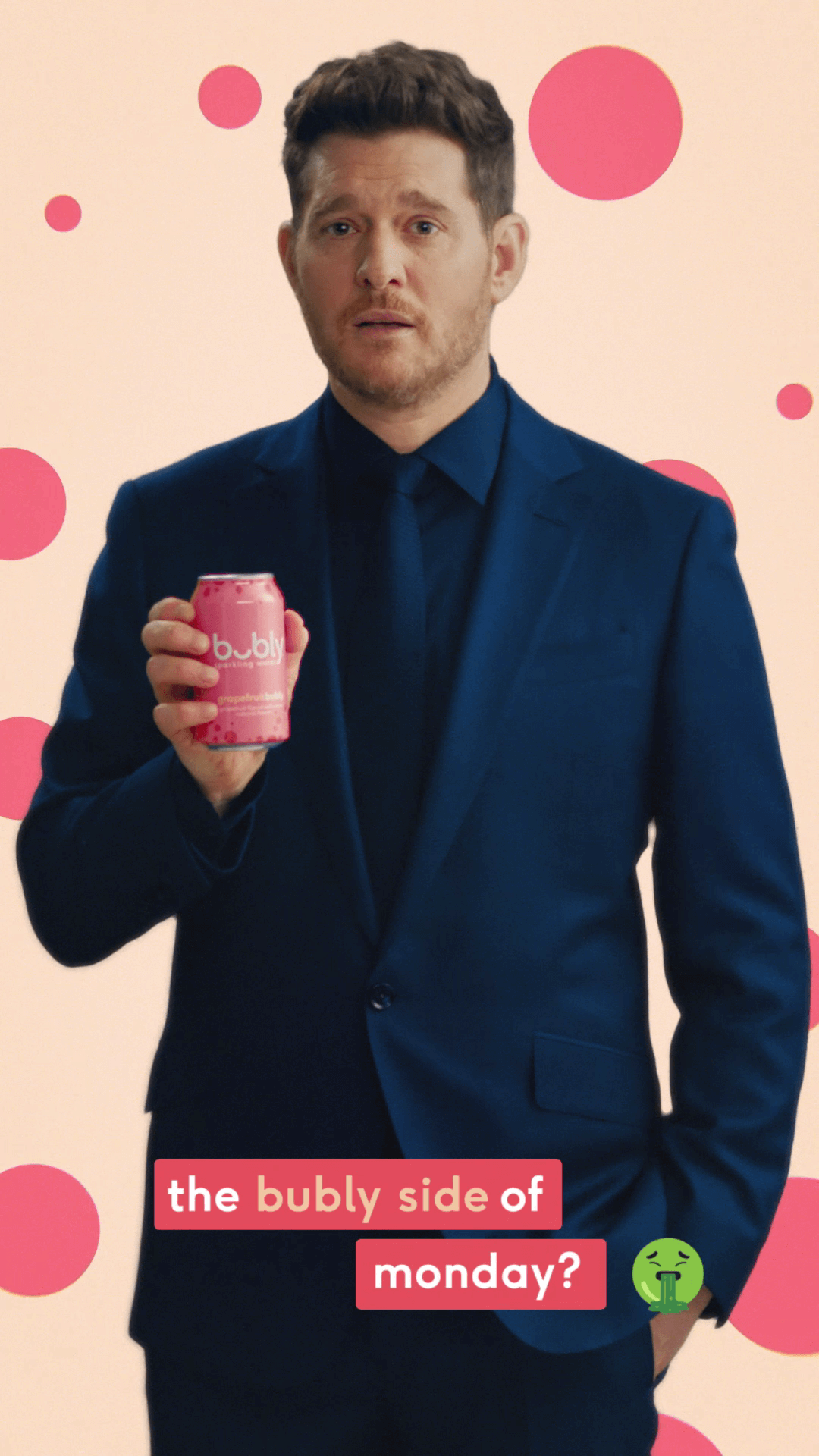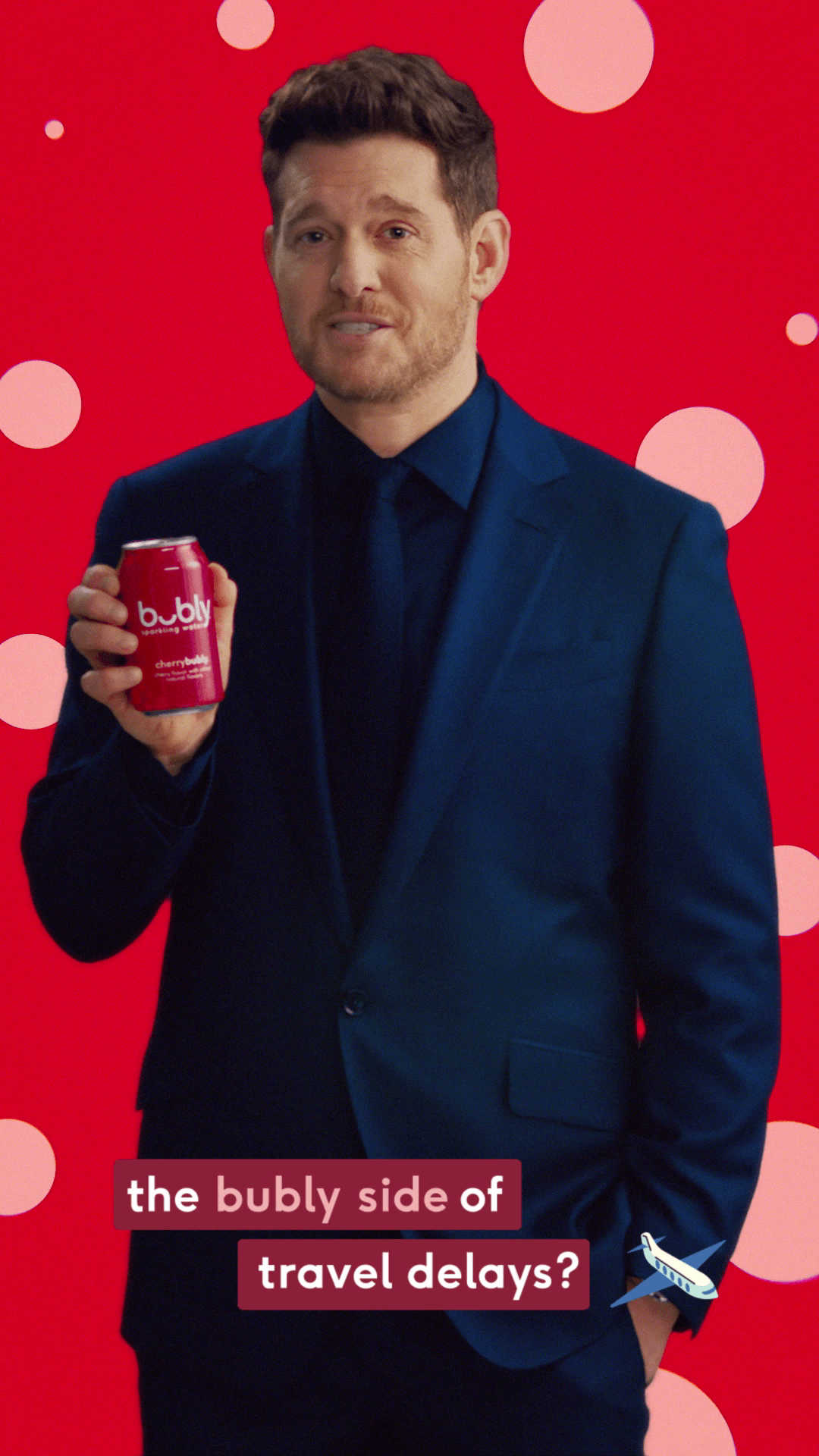 We also tailored personalized bubly sides in the center of all bummers, Twitter.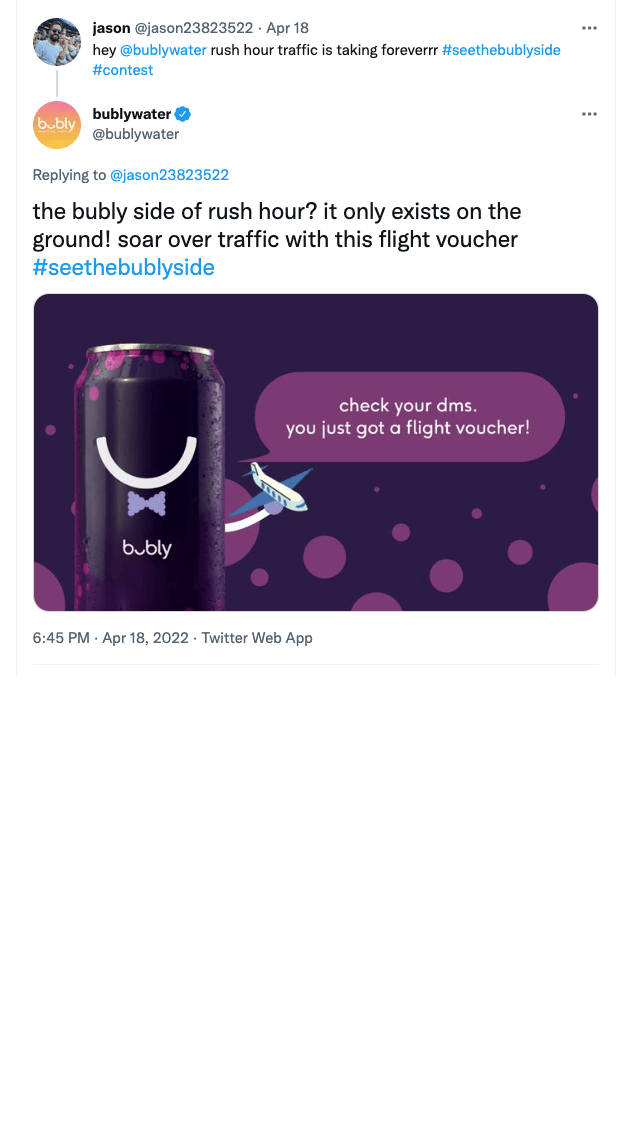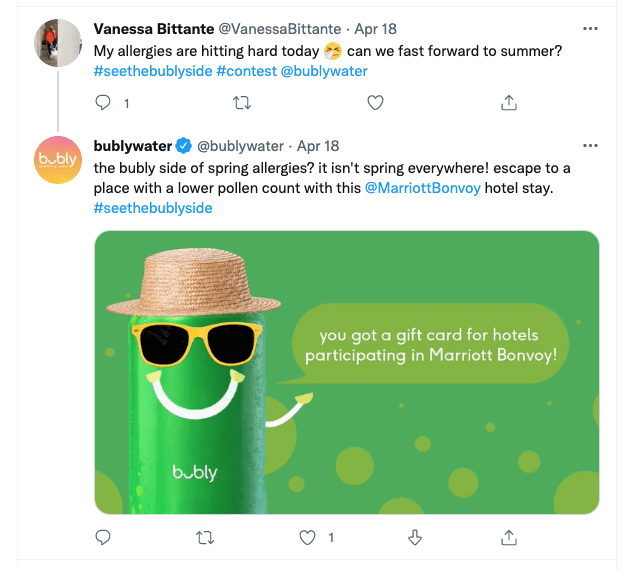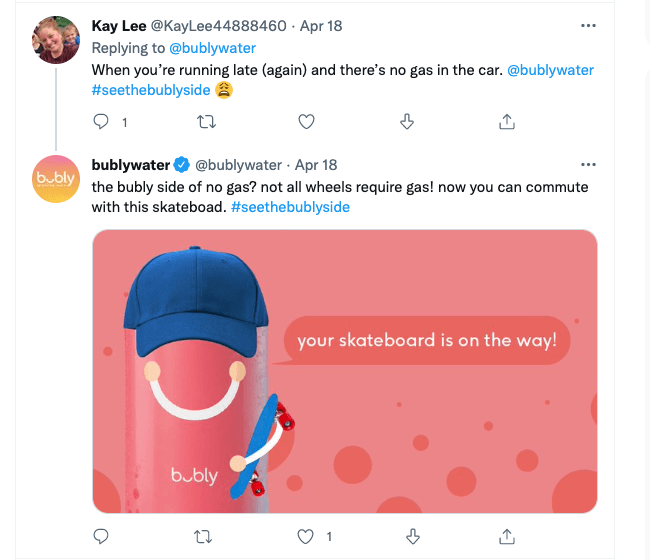 CREDITS
Executive Creative Director: Alex Taylor
Copywriters: Namwan Leavell
Art Director: Belen Aragon
Producer: Natasha Tkach